I want to get rid of the video and audio sidebar off of my Facebook news feed please
A sidebar has been added to all pages in the new Facebook updates, which seems annoying to some. This sidebar usually shows some of your friends' Twitter messages at the top, which is constantly changing. In the lower half, a small space is dedicated to video and audio chat, which you can open the chat page by clicking on the contact's name. Now, if you want to hide this whole sidebar, what is the solution?
This sidebar is practical in some ways. For example, you can see the latest tweets while reading the news as well as your friends' posts. Or, if someone sends you a message, get a notification on the right side of your page. But at the same time, it makes you have less space on the news feed page. So, the question for many is how to disable the Facebook sidebar? The solution is straightforward.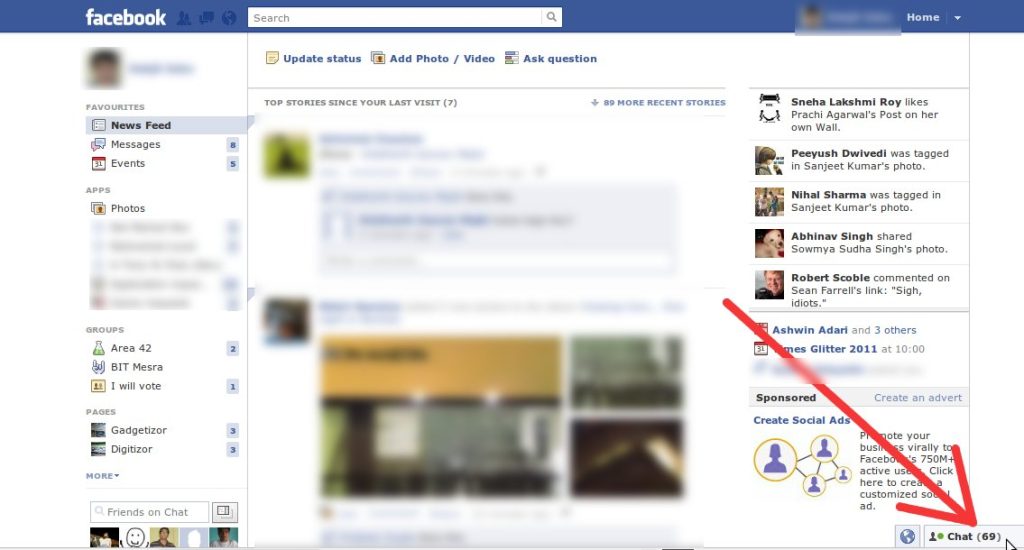 Look at the bottom of the sidebar. You will see an icon with an arrow symbol and a bracket. This is the exit symbol. You can hide the sidebar by clicking on this icon. Now the full space of your page is available for you to see the news feed. If you want to re-enable the sidebar, you can click on the minimized chat box to get everything back to normal. Just as easily!
What if we do not find this exit option in the right sidebar?
Depending on whether you are using the desktop or web version of Facebook and whether or not you have updated to the latest version, you may not see the close sidebar icon. In this case, you have to click on the settings icon, which is a gear shape. You can also find this button at the bottom right of the page and in the chatbox. Clicking this button opens a small menu. From the list of available options, select the Hide sidebar option.
You can also use the previous method to return the sidebar or repeat the same thing you did. That is, click on the gear and select the show sidebar option. This was the solution to Get Rid Of The Sidebar Off Of Facebook. Finally, if you still could not solve your problem despite these tips, write your question for us in the comments section to answer it as soon as possible.